For more free space for ideas – cable carriers in sliding door systems.
In sliding doors more frequently electric components like windows, loudspeakers or safety devices are integrated, which must be connected to the electrical system. In many cases, also in an open state of the door, power supply or signal transmission to these components is necessary or desired. Therefore the application of conventional solutions such as contact fingers are not possible.

A technically optimum solution is permanent current feed through the so-called "direct connection." For this purpose, the control and electrical cables must be routed into the door. Here, the KABELTRAX cable carriers can exploit their strength. They make the connection secure against failure, connection is long lasting, light and in addition absolutely cost effective.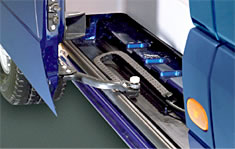 KABELTRAX® cable carriers, mounted "horizontally." "At the end of assembly" the current supply underneath the footboard is no longer visible.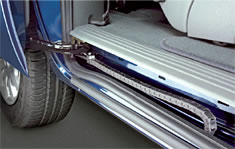 KABELTRAX® cable carriers, mounted "upright," underneath the footboard in a DaimlerChrysler van.
Cable carriers from KABELTRAX® are in application in sliding doors of leading automotive manufacturers. Move your mouse over the pictures to see details (requires Javascript).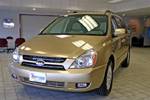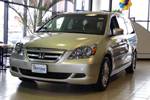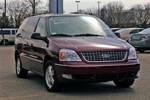 DaimlerChrysler /
Volkswagen
TSUBAKI KABELSCHLEPP GmbH
Daimlerstraße 2
D-57482 Wenden-Gerlingen
Fon: +49 2762 4003-300
Fax: +49 2762 4003-40300
info@kabeltrax.de