Highest level of performance: Achieved together as a team!
The KABELTRAX competence teams are structured exactly to requirements. Engineering support, sales, system consulting during the entire product life cycle, consultation on site – to achieve technically and economically optimum solutions.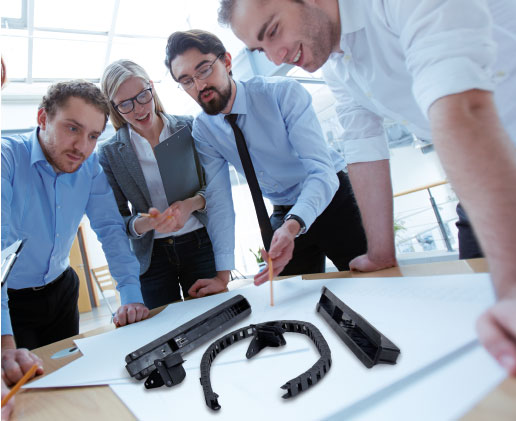 System partner for:
Our end customers:

We will be happy to create a design for you using model data from the development environment.
In addition to CAD Design we can also build prototypes, area models or vehicles and execute tests for you.
What can we develop for you?
E-Mail: info@kabeltrax.de
Fon:+49 (0)2762-4003-300
TSUBAKI KABELSCHLEPP GmbH
Daimlerstraße 2
D-57482 Wenden-Gerlingen
Fon: +49 2762 4003-300
Fax: +49 2762 4003-40300
info@kabeltrax.de